Skytastic Media Group generates and executes powerful ideas that deliver successful results. Our goal is to be your biggest business supporter. We support business growth through effective and dynamic:
Marketing Communications (digital & print)
Public Relations and Media Relations
Brand Awareness
Social Media
Our solutions align with your business goals and are designed to move your business forward.
We will build a marketing communications and brand awareness campaign that works for you. We work with your leadership team and a sample of your target market to align your goals with your audiences' goals.
Our firm helps you dig deep to come up with relevant answers to these questions:
What are you offering and why would people buy your products or services?
Who is in the market to buy what you are selling?
Where can you find your target market(s)?
What messages will resonate with them?
What partnerships can you leverage?
Who are your competitors? How can you stand out? What makes you unique?
We implement these strategies to grow your presence:
Create key, consistent and creative messaging that moves your audience to act.
Identify avenues to reach your clients, including:

Social media tools
Traditional media/press releases/specific pitches
Sponsorships
Partnerships – organizations and other businesses
Events – speaking, trade shows, etc.
Direct e-mail/offers
Mail campaigns
Blogs

Research and schedule opportunities for you to get in front of your target market(s).
Complete the creative work and push your messages out to your key stakeholders.
Skytastic Media Group is ready to implement a plan to help you grow your business and meet your financial goals.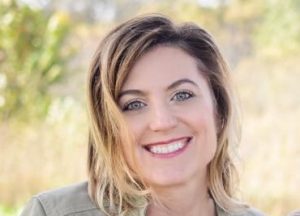 Annie Gerlach is an experienced strategic communications professional who works with startups to Fortune 500 companies helping to build better brands. Her agency assesses clients' goals and values, who they are and who they want to reach. By listening to her clients' needs and becoming an extension of their teams, she delivers exceptional value. Annie works with clients to identify unique distribution channels, create strong message development, and effectively use marketing communications and public relations opportunities to achieve their marketing goals. These goals include increased brand visibility, revenues and growth.